Time Management vs. Productivity
Created by
admin
on
Sun, 03/02/2013 - 09:22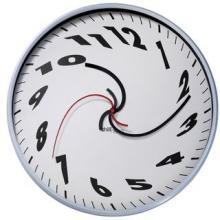 Feeling unproductive sometimes is not a bad thing. However, dwelling into it is a sign of a deep rooted problem. Being productive at work is not only about managing your time, rather making it of a higher quality.
Every time you ask yourself "What is more important to do right now?" think about:
• Making a "to do" list prioritizing the tasks that you need to complete on a daily, weekly and monthly basis.
• Keep a track of your progress, cross check it with your boss to make sure you're doing things right.
• Organize your calendar accordingly to get more out of your time.
• Stick to deadlines and leave some time for reviewing to be able to submit your work correctly on time.
• Learn to multitask.
• Share the load, have a break.
Time management is a learned skill; learn to plan everything in advance. Bottom line is order.